The Morrow Project ID Card
This page last modified on 5 July, 2004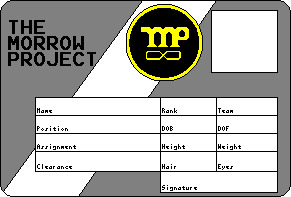 The broad stripe on the card is filled in with the Team Colors as shown below: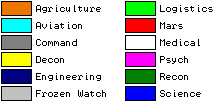 Save the images on this page to your local drive, and open them with your favorite image editor. Fill in the stripe with the appropriate color and print it out on a color printer.
Web Page Design Copyright 1997-2004 by Jim Brashears.